Vertcoin: A Complete Beginner's Guide
---
Vertcoin is a Proof-of-Work (PoW) cryptocurrency created in 2014.
The coin's main focus is being ASIC resistant to allow fair mining.
This Guide will cover questions such as: What is Vertcoin?, Why is ASIC resistance important?, How do I mine Vertcoin?, How do I store Vertcoin?, How do I buy Vertcoin?, What is in Vertcoin's future?, and What can I do to help?
---
---
Why was Vertcoin created?
Around 5 years after the creation of Bitcoin, came Vertcoin in 2014. By this time, there had been many Bitcoin and Litecoin ASICs in existence, and mining steadily became less and less distributed. Now many of these ASICs are created by Bitmain, which has a large control of multiple mining pools.
As a result of these coins not being able to be mined by commonly found hardware, Vertcoin was forked from Litecoin and created as a masters project by a number of students and remained dedicated to ASIC resistance ever since.
What is Vertcoin (VTC)?
Vertcoin is a Proof-of-Work (PoW) cryptocurrency, like Bitcoin where a blockchain is employed to allow for a decentralised peer-to-peer cash system.
As a fork of Litecoin, it bears many similarities. Both of these coins have: a maximum supply of 84,000,000 (84 million); a block size of 1MB; an average block time of 2.5 minutes; and reward halvings every 840,000 blocks (~4 years). The main differentiating factors between Litecoin and Vertcoin are the hashing algorithms used as well as the difficulty adjustment algorithm (which changes per block to keep average block time consistent rather than changing every 2016 blocks as Bitcoin and Litecoin do).
Vertcoin has support for SegWit as well as Lightning (alpha). Due to this, there has also been cross-chain atomic swaps in development between Vertcoin and other SegWit supported coins such as Bitcoin and Litecoin. An example of this is shown below, where the lead developer of Vertcoin  (James Lovejoy) exchanged 55 VTC for 1 Litecoin from Charlie Lee (the creator of Litecoin).
It worked flawlessly! Thanks @jamesl22! https://t.co/iMd4n4rBYYhttps://t.co/VZE147Pphzhttps://t.co/5zZyauhZAzhttps://t.co/Agj5Nmyite https://t.co/Qh1yanVR8B

— Charlie Lee [LTC⚡] (@SatoshiLite) September 21, 2017
Lyra2REv2, the hashing algorithm utilised by Vertcoin, is used to deter companies from creating ASICs so that mining can be done with anyone with a graphics card. ASIC resistance is achieved by the algorithm being difficult to develop an ASIC for as itself consists of 6 hash functions: BLAKE, Keccak, CubeHash, Lyra2, Skein and Blue Midnight Wish, meaning companies will have to develop an ASIC for each function as well as using them in the correct chain as expected.
Another major deterrent for ASIC companies is knowing that if they were to create an ASIC, the Vertcoin developers are determined to hard-fork and make use of a different hashing algorithm to ensure mining is fair. This has been proven due to that fact that Vertcoin once used a Scrypt-N algorithm but forked to Lyra2RE once Scrypt-N ASICs came to existence.
Currently, there are Lyra2REv2 ASICs in existence and Vertcoin has commited to ASIC resistance and will fork at block height 1080000 to Lyra2REv3. This will render the ASICs unusable on the network.
What is an ASIC?
ASIC, an abbreviation of "Application-specific integrated circuit",  is a computer that has only a single specific use. In terms of cryptocurrency mining, it is a computer that can mine only a specific (or incredibly similar) algorithm. A lot of research and development is needed for this, and can cost millions of dollars to create.
ASICs, such as those created by Bitmain, are usually rare to come across as they cannot be found in hardware stores and they usually are very limited in quantity as well as only being available to the places where ASIC developers sell to. This creates an undistributed and unequal mining economy where it can be easy for a single entity to hold a large amount of the hashrate.
Why is ASIC resistance important then?
ASIC resistance is important as it allows anyone from anywhere that has access to a decent graphics processor to mine the cryptocurrency. This makes it easier for a large number of people to mine as well as keep the mining fairly distributed and keeps the overall network more decentralised.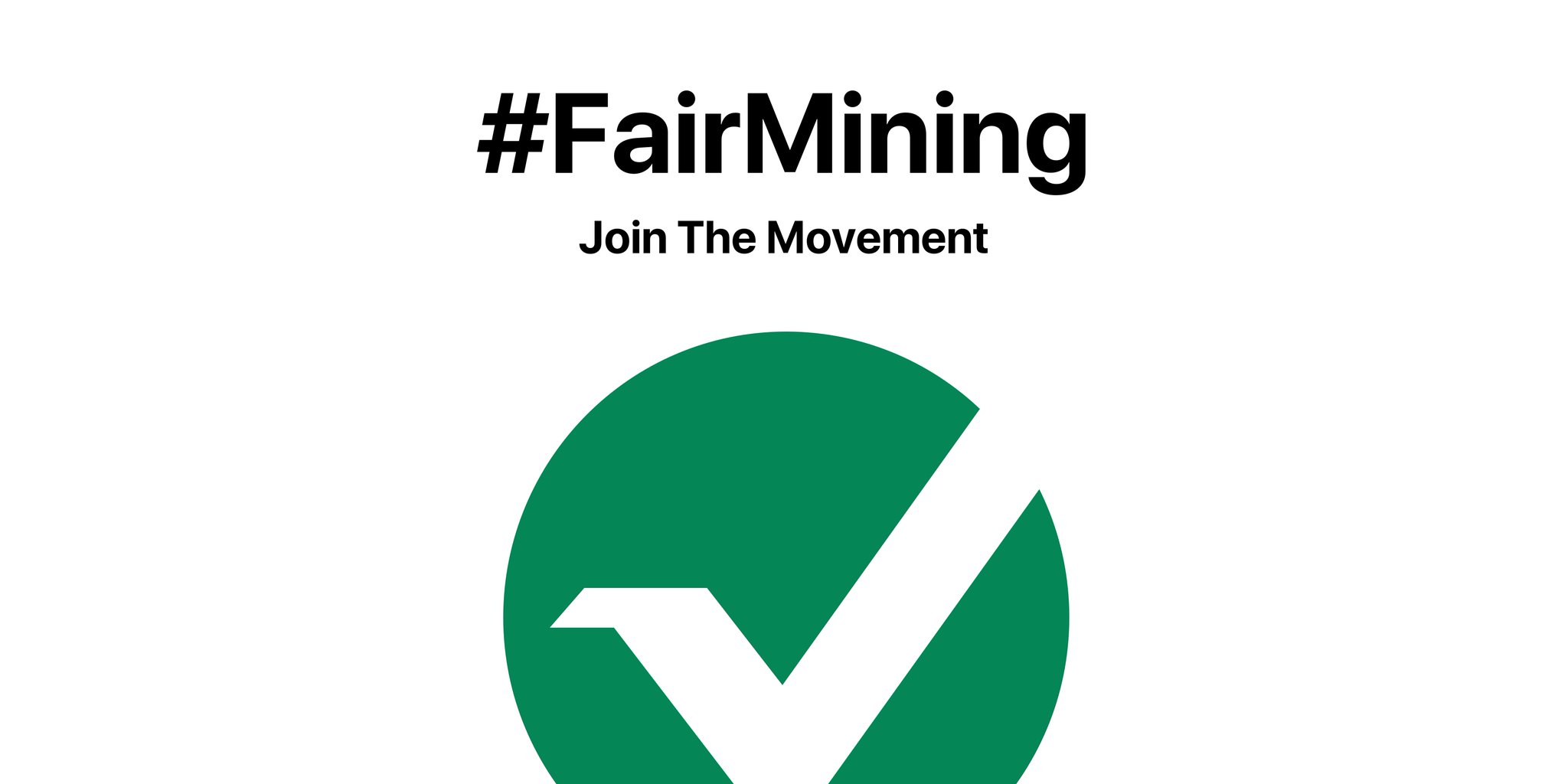 For example, Bitcoin uses SHA-256 as its hashing algorithm. Bitmain, an ASIC company, have monopolised the ASIC market and own/invest in a large number of Bitcoin mining pools. As owners of AntPool, BTC.com, and investors of ViaBTC; Bitmain has control of almost 51% of Bitcoin's hashrate at time of writing. This is a problem as it wouldn't take much more Bitmain ASICs to be deployed on these pools for Bitmain being able to change previous transactions or stop new ones from being confirmed (a 51% attack). This would also mean the network is not decentralised.
Where should I store my Vertcoin?
There are many wallets that you can use to store your Vertcoin.
Desktop Wallets:
Vertcoin Core (Windows / Mac / Linux):
For a traditional Verctoin wallet, you can store in Vertcoin Core (for Windows / Mac / Linux):
https://github.com/vertcoin-project/vertcoin-core/releases (this wallet downloads the full Vertcoin blockchain)
Electrum-VTC (Windows / Mac / Linux):
For those that do not want to download the full blockchain, Electrum-VTC is available:
https://github.com/vertcoin-project/electrum-vtc/releases
Mobile wallets:
Currently the only mobile wallet supporting Vertcoin is Coinomi
Paper wallets:
Paper wallets can be created at https://vertaddress.org/
For full security, it should be created on an offline machine, this can be done by downloading the html file from Github: https://github.com/vertcoin-project/vertaddress.org then printing. Once done, browser cache and printer cache should be cleared.
Hardware wallets:
Ledger currently creates hardware wallets that can store Vertcoin. These can be bought directly from https://www.ledgerwallet.com/ 
Trezor also support Vertcoin in their hardware wallets and can be bought from https://trezor.io/
How do I mine Vertcoin?
Mining Vertcoin is made incredibly easy with the One-Click Miner (OCM) created by the Vertcoin development team which can be downloaded from here: https://github.com/vertcoin-project/One-Click-Miner/releases
Once installed, choose your miner depending on what graphics card you have. (mining on CPU is now outdated)
Once a miner option is chosen, click "Find P2Pool Nodes" (centre of window), this will bring up a new window where you can find a node to mine towards: Choose Network 1 if you are running a mining rig with multiple GPUs (> 100 MH/s), Network 2 if you are running a rig with one or two GPUs (< 100 MH/s).
Once this has scanned, choose a pool bearing in mind fees, uptime and latency. Generally those located closest to you will have the lowest latency.
When you have found a node that is suitable to your requirements, check the tick box and enter your wallet address (can usually be found in RECEIVE part of wallets, and is best to use the Vertcoin Core wallet for this) then click "Add Selected Pool(s)". Make sure the address used starts with a "V" and you copy and paste as addresses are case sensitive. You can add multiple pools as fail-overs in case one goes down.
Once you have added the pools, you can select pools (recommended to select at least two) to mine to. Only one of the pools will be mined to, but the other will be there if needed. Now, you can start mining by clicking "Start":
Once your computer starts to find shares, your miner hashrate will update to reflect this, and it will show "Running" in the top right of the window. To confirm this you should be able to see your address in the P2Pool web-page by click on the blue link below Pool. Use CTRL+F (Find in page and enter your wallet address and you should find it).
To stop mining, all that you need to do is click the "Stop" button on the window.
On the webpage, where it shows "Time to Share", this is only an estimated time determined by probability of receiving a share depending on your hashrate. There is an element of luck involved so even if the time has elapsed, it may take more time for you to actually receive a share. Also, you can only receive a payout once your computer submits a share.
Where can I buy Vertcoin?
Vertcoin is mainly traded with other cryptocurrencies rather than again traditional FIAT cryptocurrencies.
Bittrex and Poloniex are the major exchanges to have Vertcoin / Bitcoin pairs. Generally, the best way to buy Vertcoin is to first buy Bitcoin/Litecoin and then send it to an exchange to sell for Vertcoin.
Another way to do this, is to first buy a major cryptocurrency and then use Shapeshift to convert to Vertcoin.
There are, however, some FIAT brokers/exchanges such as LiteBit.EU, Bittylicious, and UPbit for EUR, GBP and KRW respectively.
CoinZark (UK) and Vertbase (US) are also set to come soon to allow buying and selling of Vertcoin with EUR and USD respectively. It should be noted that these exchanges are not created by the Vertcoin team.
A full list of brokers and exchanges can be found below:
Exchanges:
| Exchange | Trading Pairs | Country Of Origin |
| --- | --- | --- |
| CoinZark | EUR, BTC, LTC & Many Cryptocurrencies | United Kingdom |
| Bittrex | BTC | USA |
| Poloniex | BTC | USA |
| YoBit | BTC, USD, RUR, DOGE, WAVES, ETH | Russia |
| Bleutrade | BTC, ETH, DOGE | Brazil |
| SouthXchange | BTC | Argentina |
| Coinegg | Coinegg | United Kingdom |
| CryptoBridge | BTC | "Decentralized" |
| BitClude | BTC | United Kingdom |
| Coingi | BTC | Czech Republic |
| Trade By Trade | BTC, USDT | Belize |
| UPbit | KRW, BTC | South Korea |
Brokers:
What's in Vertcoin's Future?
Lyra2REv3 upcoming fork to remove ASICs from network
Verthash – new algorithm to be resistant to NiceHash as well as ASICs
Listed on more exchanges
Mobile wallet for Vertcoin on it's own / LITwallet for SegWit enabled / Lightning coins.
Implementation of Lightning Network transactions in wallets.
Implementation of cross-chain atomic swaps in wallets.
Vertcoin Foundation
Development of the LITbox and respective apps
What is #LITbox? pic.twitter.com/OErBFHqGF4

— Vertcoin (@Vertcoin) March 18, 2018
A full roadmap can be found here: https://trello.com/b/RbsKPeGw/vertcoin-roadmap
What can I do to help Vertcoin?
All members of the Vertcoin development team are volunteers and rely on community donations for funding. There are many donation options such as for: "Marketing/Advertising", "Exchange Listing", "General development fund", and a "Developer tip jar". You can donate by using this link here:
A great way to help is to mine Vertcoin – by doing this you help to keep the network secure and decentralised so 51% attacks are less likely and more work is done securing transactions. Not only that, you could also make a profit from mining!
Other ways to help include: running a full Vertcoin node, being active in the community (for example the /r/Vertcoin subreddit or the official Vertcoin Discord), and spreading the word!
---
Let us know if this article has been helpful or if you have any questions, by using the comments section below. Also, if you know anyone that may find this information useful please feel free to share!